Northeast Florida/Jacksonville Chapter (In-Person) – Ethics

Are you ethical? You may be surprised at the pitfalls. This course will cover the basics of ethical behavior in your property management business. The NARPM® Code of Ethics will be reviewed as well as the entire grievance process.
NARPM® Works for You
The National Association of Residential Property Managers (NARPM®) is an association of real estate professionals who know first-hand the unique problems and challenges of managing single-family and small residential properties. We provide our members with the education, classes, information, support, networks, and growth they need to succeed.
---
Message from the President
It's my pleasure and honor to be able to serve the Northeast Florida Chapter as the 2019 President. Just five years ago I was invited to my first NARPM meeting and because of this, my world has definitely expanded and changed for the better. Being a member of NARPM has helped me grow and become a better Property Manager, Business Owner and a Leader. I truly love and respect the people in this organization and feel as if I've become an extended family member.
"Return on Relationships" (ROR), set by the National President, will be our theme this year. I have personally made many great friends from relationships formed by being involved and active in NARPM. I can truly say the ROR is worth its weight in Gold. You too have the opportunity of ROR if you engage and invest. This means register and come to the meetings, get involved and become an active member in this extended family. My Goal is to have more personal and professional engagement and establish relationships. I promise that the board will do our best to bring value to our meetings and offer unique ways for you to engage with others. I look forward to being able to serve this new year as your President. If we haven't met, please don't let 2019 go by without us having a conversation. I want to meet everyone and build relationships within our NARPM organization and family.

Philip Scarborough,
2019 NARPM Northeast Florida Chapter President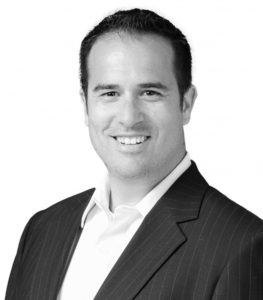 About Jacksonville - Northeast Florida Chapter of NARPM®
Please Join Us!
If you are a property manager in our local area or are just curious to learn more about our industry we encourage you to join us at one of our monthly meetings. We would also be delighted if you joined NARPM and our local chapter as a member.
 
About the Northeast Florida Chapter
Northeast Florida Chapter, National Association of Residential Property Managers is the local chapter of NARPM. Members include property management professionals and affiliate vendors who provide services to the property management industry.
Mission
To support the professional and ethical practices of rental home management through networking, education, and designation.
NARPM of Northeast Florida offers monthly opportunities to fulfill the mission of NARPM in the Northeast Florida area. With more and more real estate professionals entering the realm of property management, it is more important than ever to share up-to-date information, resources, and "tricks of the trade." Not only to avoid costly liability issues, but to also succeed in what can be a stressful area of the real estate industry.
NARPM is an association of real estate professionals who know first-hand the unique problems and challenges of managing single-family and small residential properties. It offers an effective, professional learning environment for owners of property management companies, property managers, and their Support Specialist.