Date/Time
Date(s) - Aug 16, 2018
9:00 am - 3:00 pm
Location
Deerwood Country Club
Categories No Categories
IT'S HERE!!! 
Don't miss the NARPM Northeast FL Annual Trade Show with featured guest speakers John Bradford and Scott Beebe. Visit and mingle with our NARPM Affiliates throughout the day with a chance to win prizes. See you there!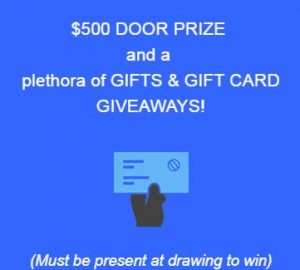 MORNING
John Bradford, CEO & founder of two start-up companies; Park Avenue Properties and 
Petscreening.com
Managing the Business Risks of Pets and Assistance Animals
This presentation offers insight into the business risks associated with household pets as well as assistance animals. The class covers federal guidelines from HUD, ADA, HIPAA and more.
John Bradford is the CEO & founder of two start-up companies…Park Avenue Properties is a residential management firm located in Charlotte, NC, and manages 1,500 rentals in 3 states and 5 cities. He started the company after working 14 years in corporate America for both ExxonMobil and IBM. He also founded PetScreening.com which is used by 350,000 rental units in 44 states for the purpose of screening household pets and helping validate assistant animal accommodation requests. John is serving his second term in the North Carolina House of Representatives and serves as the Majority Deputy Whip as well as Chairman of two standing House Committees and one Joint Legislative Review Committee. He is married to his high school sweetheart and has 4 children. In his spare time, he loves to fish, camp and travel with his family.
AFTERNOON
Take the Chaos Out of Work
This presentation will help small business and property managers take "chaos out of your work" and uncover what you cannot see in three ways:
-Development and implementation of organizational Vision, Mission, and Values
-Systematizing and automating business systems
-Working ON your business, and not IN your business
-Finding your "Narrow Brilliance"
Scott Beebe is the Founder and Head Coach of MyBusinessOnPurpose.com, and the host of the Business On Purpose podcast. Scott and the BOP team liberate Small Business owners from the chaos of working IN their business and help them get their lives back by articulating and implementing intentional Vision/Mission/Values, Systems and Processes.
Our exciting Trade Show will wrap-up with a plethora of gift card giveaways and the exciting 50/50 raffle!
DATE:
Thursday, August 16, 2018
TIME:
9:00am – 3:00pm
LOCATION:
Deerwood Country Club
10239 Golf Club Dr.
Jacksonville, FL 32256
FEES:
NARPM Members – $25
Non-Members – $40
Affiliates – FREE
MEETING CONTACTS:
Charlie Lucroy
904-574-1972
charlie@collinspropertymanagers.com