Date/Time
Date(s) - Sep 20, 2018
11:30 am - 1:30 pm
Location
Deerwood Country Club
Categories No Categories
Crime Prevention: Don't Be A Victim! How to protect your Properties, Owners, Tenants and Yourself!
JSO is in the House!!! Come learn about Crime Prevention directly from Officer Karen Dukes on how to better protect your business, properties, owners, tenants and YOURSELVES in today's ever changing environment.
Criminals are getting bolder and smarter everyday. How should you protect yourselves, your family and business from criminals? Are you really prepared to avert a potential crime in your day to day activities? What is the best way to handle the scammers? Learn what you should and should not do in your business and when faced with a potential dangerous situation or criminal. Officer Dukes brings over 18 years experience working directly in law enforcement in Alabama and Jacksonville. She will share the latest scams, criminal trends and how to better protect your business and yourselves in today's environment followed by an exciting "question & answer" period. This should be a very informative afternoon!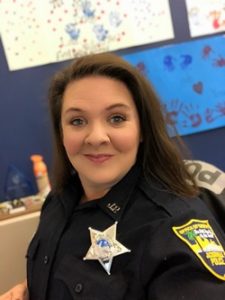 ABOUT KAREN DUKES
Karen has 18 years of law enforcement experience, with 2 years at Anniston Police Department in Anniston, AL and 16 years with Jacksonville Sheriff's Office. Karen has worked in the following areas: Patrol, Task Force, Traffic Enforcement.
While in the detective division worked in the following areas: Burglary, auto theft, sex crimes, Internet Crimes Against Children, and Homicide.
She is currently in Crime Prevention.
DATE:
Thursday, September 20, 2018
TIME:
11:30am – 1:30pm
LOCATION:
Deerwood Country Club
10239 Golf Club Dr.
Jacksonville, FL 32256
FEES:
NARPM Members – $15
Non-Members – $25
Affiliates – FREE
MEETING CONTACT:
Charlie Lucroy
904-574-1972
charlie@greenriverpm.com
THANKS TO OUR MEETING SPONSOR