Date/Time
Date(s) - Jul 20, 2018
9:00 am - 4:00 pm
Location
Jacksonville Marriott
Categories
6 Hours of Property Management Law
PRACTICES, PROCEDURES, PITFALLS & LAW
This comprehensive class will give you 6 CE Credits and will provide you with over 200 pages of
free handouts, as well as information from Application to Eviction and everything in between.
The class will cover topics including:
* New Notices and Laws
* Security Deposit Pitfalls, Procedures
* Applications, Evictions
* Inspections, Liability Avoidance
* Bankruptcy Laws
* Abandonment, Surrender
* Lease Breaks, Procedures, Check Lists
* Stipulations
* Corporate Tenants, Collections
* Owner Issues, Terminations
* Documentation, Renewals
* In depth notice studies
* …and much more!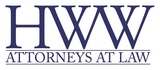 Location:
Jacksonville Marriott
4670 Salisbury Road
Jacksonville, FL 32256
Date:
Friday, July 20, 2018
Time:
9:00am – 4:00pm
Registration Starts at 8:00am
Cost:
NARPM Members $50
Non-Members $70
ONLINE REGISTRATION REQUIRED!
Deadline to register online
Thursday, July 19, 2018
THANKS TO OUR SPONSORS