Date/Time
Date(s) - Apr 19, 2018
11:30 am - 1:45 pm
Location
Deerwood Country Club
Categories
Learn to leverage your "Emotional Brain" to achieve greater success!
If you're a current business owner, property manager, or broker and are searching for the one ingredient that will distinguish your effectiveness and performance, learning to leverage your "emotional brain" is it!
The capacity to effectively use emotions is a key differentiating factor of professionals who succeed in a competitive, diverse and changing environment.
Why? Because relationships are at the heart of our business, and "emotional brain" skills are what makes effective relationships thrive.
Leverage your emotional brain to:
Understand yourself and others to increase influence, trust, communication, and accountability.
Strengthen relationships with landlords, tenants and the workplace climate to build enduring loyalty.
Lead your team to leverage the collective strength and staying power for your business or organization.
Inspire and motivate your clients and providers to engage fully, work smarter and more effectively with you.
Remain at your best, physically, emotionally and cognitively to tap more of your leadership capacity.
Don't miss this entertaining and informative presentation by Jack Keogh, an internationally renowned corporate speaker on "Emotional Brain", cross cultural training and team building.
ABOUT JACK KEOGH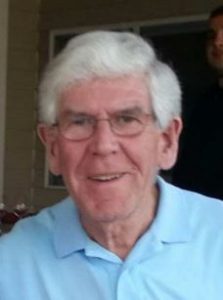 Jack Keogh, MA, ABD is an internationally known executive coach, business consultant, and author. He specializes in leadership development, multicultural teams, and cross-cultural communication. He consults to multinational corporations around the world. Jack, a native of Dublin, Ireland, has resided in six different countries including Ireland, Spain, Mexico, Italy, Gabon, and the United States.
Jack inspires individuals, and teams, to take charge of change and transform their lives from the inside out.
He has coached CEO's, senior managers, and their teams to bring about dramatic organizational improvements in a diverse range of industries. His strengths include resolving conflict and differences, team-building, multicultural results-oriented leadership development programs, and cross-cultural communication.
Prior to founding his own company, he served as VP for global strategies at Prudential Real Estate and Relocation, he worked with several multinational organizations, and led a prestigious organization dedicated to reducing the conflict in Ireland through economic development. Born in Dublin, Ireland, he has travelled extensively in the US, Europe, Latin America, and Asia. He has been featured and interviewed in a wide range of media sources. Thousands of employees in multinational corporations and organizations around the world have participated in his workshops, attended his presentations, and read his many published articles.
BOOK: Jack's recent book "Driving Straight on Crooked Lines: How an Irishman found his heart and nearly lost his mind" documents his experience with a dysfunctional leader and the toxic culture created in a controversial international organization. The book has been reviewed as "often moving, frequently funny, very entertaining, and always memorable – a splendid example of Joseph Campbell's "hero's journey."
DATE:
Thursday, April 19, 2018
TIME:
11:30am – 1:45pm
LOCATION:
Deerwood Country Club
10239 Golf Club Dr.
Jacksonville, FL 32256
FEES:
NARPM Members – $15
GUESTS – $25
Affiliate Sponsors – FREE
THANKS TO OUR EVENT SPONSOR